Posted on
By Natalie Beers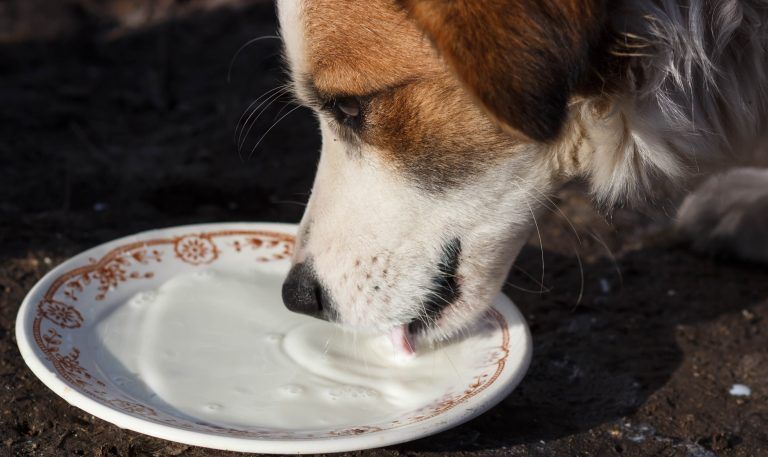 According to the Journal of American Medicine, "Goats milk is the most complete food known." Goat's milk and cow's milk do have some similarities in mineral content. However, compared to cow's milk, goat's milk contains 47% more vitamin A, 25% more vitamin B-6, 13% more calcium, 27% more selenium, 134% more potassium and 200% more niacin. Goat's milk also has higher evolved carotene, which researchers have found to have cancer-preventing properties, as well as the necessary enzymes for proper digestion, caprilyic acid to fight off yeast, and conjugated linoleic acid, which is a cancer-fighting fat and natural antihistamine! So if you want an easy and delicious way to give your pet's health a boost, think about adding raw goat's milk to your pet's diet!
What About Fermentation?
Fermentation greatly enhances the nutritional value of raw foods. By increasing the levels of B-vitamins, digestive enzymes, antioxidants and lactic acid, the process of fermenting food helps support a healthy, thriving immune system. It also creates the ultimate source of probiotics! The benefits of adding fermented raw goat's milk to your pet's diet include:
Digestion
The probiotics created by the fermentation process help regulate the good and bad bacteria and promote a healthy gut.
The boosted enzymes found in fermented goat's milk aid in digestion and help your pet absorb more of the beneficial vitamins and minerals.
Allergies
Fermented raw goat's milk is a natural antihistamine which can help reduce the risk and occurrence of allergic reactions.
It fights yeast and can help alleviate itching and scratching.
Joint Pain
The enzymes, fatty acids and antioxidant compounds in fermented raw goat's milk can reduce inflammation and joint pain, improve circulation, and can even help reduce arthritis symptoms.
How do I serve it to my pet?
Raw goat's milk is a wonderful superfood supplement for both dogs and cats. Simply mix it in with your pet's food or feed it alone. And, especially on hot summer days, you can also use it to make some tasty frozen treats!
Come on down to your local Sam's Cats & Dogs and grab some Answers fermented raw goat's milk or St. John Creamery raw goat's milk from our freezer section! Simply thaw and serve!