Posted on
By Natalie Beers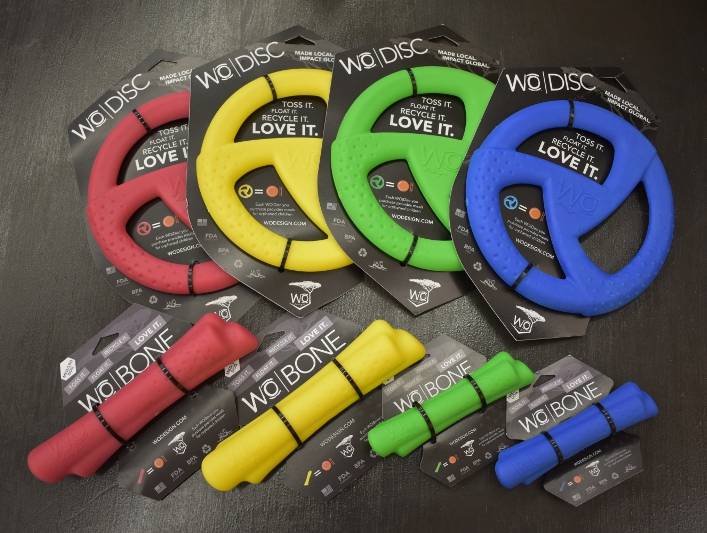 We are excited to add WO Bones and Discs to our broad selection of fun and engaging dog toys! These toys are made from a unique material specifically for pets that is free from BPA, nasty chemicals and phthalates, and they're non-toxic, FDA-compliant and made right here in the USA! The Bones and Discs are flexible and versatile enough for games like tug, fetch and water play (they float!), but durable enough for long-lasting fun! When your dog does manage to wear out the toy, don't throw it in the garbage! If you send the toy pieces back to WO, they'll break them down and recycle them to make new toys!
Sound too good to be true? Just wait, it gets better. Not only are these toys awesome, their company also does their part to make a positive global impact. For every WO toy purchased, WO donates two meals to widows and orphans in Ethiopia. To provide the meals, they've partnered with an organization called Bring Love In, based in Ethiopia. To learn more about WO and the amazing work they do, check out their website!
Love the idea of spoiling your dog and helping change the world at the same time? Click here to buy a WO toy today!