Posted on
By Amanda Johnston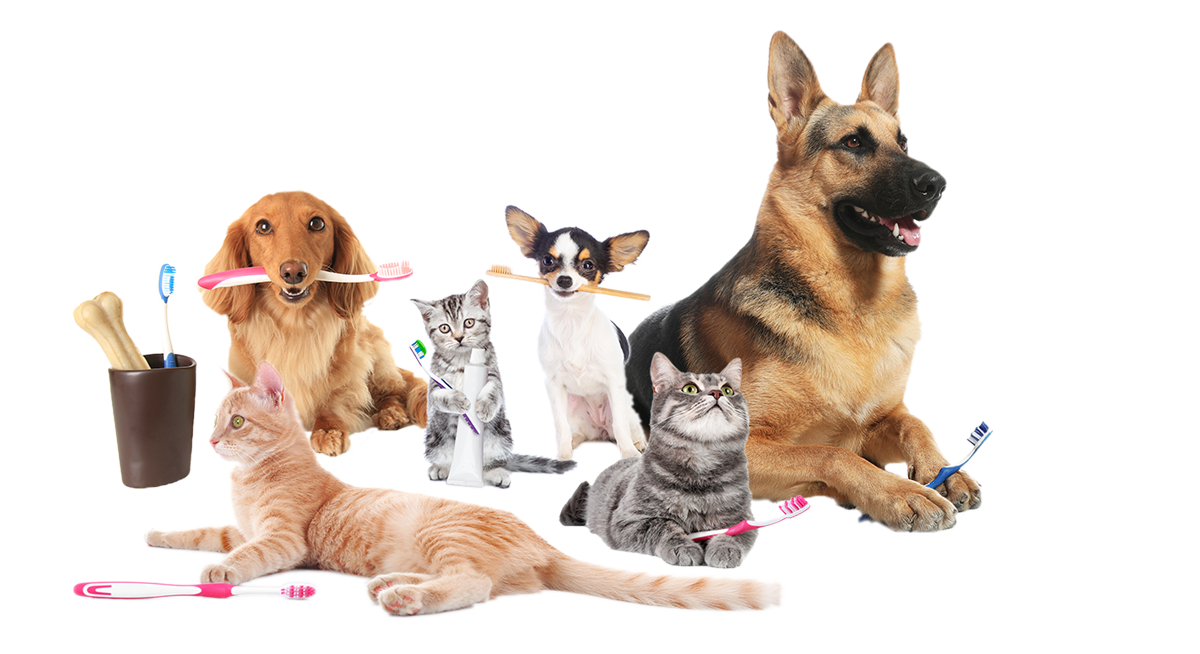 Celebrated every February, National Pet Dental Health Month was created by the American Veterinary Medical Association to highlight how important oral health is to overall health, happiness and wellbeing of your pet. If you don't brush your pet's teeth every day, you're not alone. It's estimated that only 2% of dog owners brush their dog's teeth on daily despite recommendations from veterinarians across the US to do so. As a result, supplemental dog dental chews that are proven effective in fighting plaque and controlling tartar become an important part of a dog's daily routine.
Pet Dental Health

Dental plaque build up can cause some serious health problems for our pets. Plaque build-up can lead to gingivitis, halitosis (bad breath), periodontal disease, tooth loss and even heart disease. Bacteria from dental infections can travel in the bloodstream and can cause an infection in the heart. There are many ways we can help our pets keep their teeth clean and try to avoid these risks.
Daily brushing is a great way to help reduce plaque accumulation. We like to use the Waggletooth brand of toothpaste. Waggletooth Toothpaste contains herbal extracts, essential oils and oral probiotics. Pet toothpaste is not like ours and doesn't take a lot of scrubbing! The goal is to gently massage the toothpaste on the teeth, near the gum-line and let it do the work! For more information on Waggletooth products and instructional videos visit www.waggletooth.com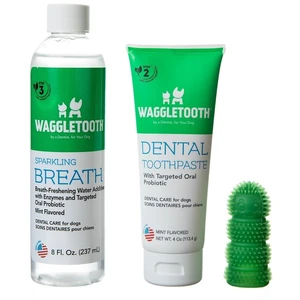 Water additives can also help freshen your pets' breath. Make sure if you are using water additives that it is safe for all pets in your home. If you have dogs and cats we recommend finding an additive that is safe for both dogs and cats. Some water additives also help promote a healthy gut. That bad breath you smell may not just be from your pet's mouth.
One of our favorite supplements to use is PlaqueOff Powder. It is formulated for both dogs and cats and is very easy to use. Just sprinkle the recommended dose into your pet's food daily. For more information visit www.swedencareusa.com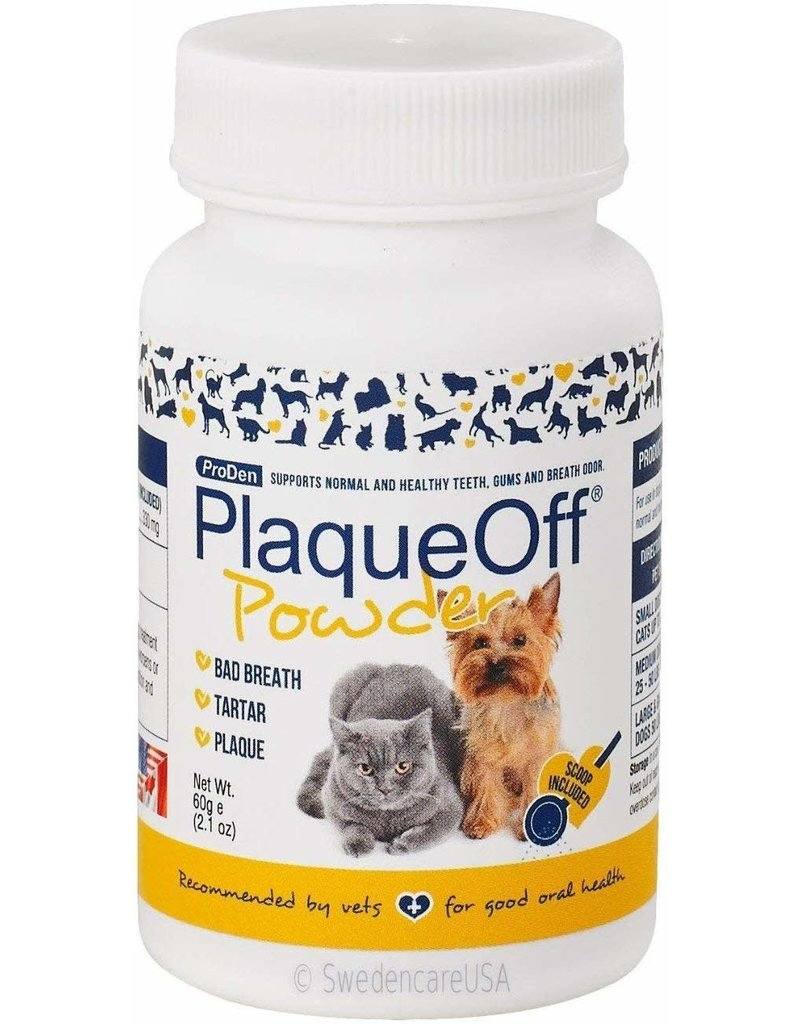 Chews are also helpful at removing plaque build up. We always recommend raw frozen chicken, duck and turkey necks. The cartilage in these help to remove plaque build up and are safe and easy to digest. PlaqueOff Dental Care bones are a safe, natural and easily digestible chew that reduce plaque and tartar. They are formulated with kelp which is a great source of micro-nutrients and are rich in omega fatty acids.